Note: This was written before Osama bin Laden was captured on Sunday. As you noticed, a post regarding that particular subject appeared the following day. So when I say "the first post of every month," you know what I mean, right? Good. 
Let's be honest: You can't have a blog about shunning cable television packages without spending time writing about Netflix. Actually, without spending a lot of time writing about Netflix. That's why the first post of every month will outline five choices that showcase some of the best stuff you can find to stream on the site (providing you are a member, of course).
Yes, notice I said "stream." The highlighted picks will be limited to only those you can watch instantly on your very own computer, television or, even now, video game console. Now, it should be noted for those who aren't familiar with Netflix, the "watch instantly" selection is typically quite different than the complete catalogue the service offers. And that's the point. You could have anything sent to your doorstep any day of the week (or hey, if you still live in the dark ages of what is now known as the 2000's, you could try to find a place that will actually "rent" you videos or DVDs), but the point of this blog is to get the word out about how one can really feel as though he or she is watching television "normally." And there's really nothing normal about looking for a television show at your doorstep three days after the fact, compacted inside a red envelope that you eventually have to send back.
So alas, here we are. I'll touch on television show recommendations . I'll touch on movie recommendations. And I'll even touch on concert recommendations (yes, the service offers a healthy music selection, too). All of the following can be accessed by signing up for Netflix, finding the selections in its database and sitting back with a bowl of popcorn and your favorite type of candy (like, say, Mallo Cups). Hopefully there is something — anything! — you can take from the following that you will enjoy. Onwards and upwards…
1. "Still Bill" — "It's OK to head out for wonderful, but on your way to wonderful, you're going to have to pass through all right. And when you get to all right, take a good look around and get used to it because that may be as far as you're going to go." On this, a documentary catching up with the man who happens to own one of the greatest voices of all time, Bill Withers, you see the singer return to his roots in West Virginia, openly discuss a stuttering problem that has plagued him his entire life and watch awkwardly as the dudes from Living Colour try and cover his songs. Sure, I have argued for 27 years now that "Use Me" is the greatest song ever written in the history of American music. But anyone who has even a mild interest in rhythm & blues or soul music can find reason to sit down and learn about one of the coolest stories of stardom (the guy didn't even really decide to give music a shot until he was nearly 30). Still not sold? Fine, watch Sting's neck-beard in the trailer, and you'll be forced to give this an hour and 20 minutes of your time…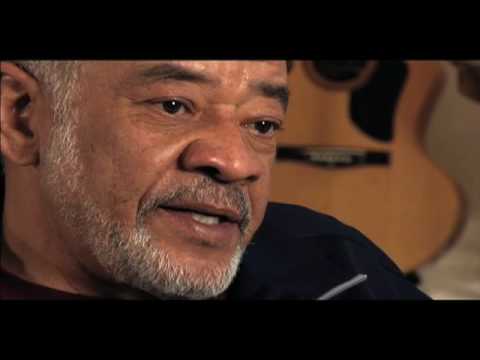 2. "Californication" — Seasons one through three are all available to stream at any time and I promise you that if you sit down with at least three episodes, you'll have to reschedule your allotted "Two And A Half Men" rerun-watching time. The show that made David Duchovny cool recently completed it fourth season on Showtime, though if you are anything like me, you'll' now have to eagerly await the day those episodes make it to DVD (please, please no spoilers!). If you dismiss the show as too crude, you aren't paying attention. If you dismiss the show as unfunny, you have no sense of humor. And if you dismiss the show as a "man" show, you probably live with 25 cats. Two pleasant surprises if you make it to season three: 1)Kathleen Turner's filthy, at times uncomfortable turn; and 2) Rick Springfield essentially making fun of Rick Springfield in the most overlooked and underrated cameo of the television year. Kids, don't watch this with your parents. Parents, don't watch this with your kids.
3. "Easy A" — Yes, I said it. Easy A. Come on, now. Who doesn't love Emma Stone? Be honest. She's the subject of affection for millions of smart boys who aren't necessarily cute enough to get the really, really hot girl. Why? Because she's the smart girl who isn't necessarily cute enough to get the really, really hot guy. And that's precisely what makes this movie worth your time — aesthetically, it's believable. Amanda Bynes, the "hot girl" character to Stone's "smart girl" character, is over-the-top funny. Stanley Tucci as Stone's father is simply terrific. And Lisa Kudrow as, well, whoever she is, is still just Lisa Kudrow. Anyways, it's an updated social media-laden take on the classic high school romance story. Think "The Breakfast Club" on Twitter. The fact that it all builds up to a seductive take on Eddie Floyd's classic Stax Records tune "Knock On Wood" (one of the best songs to ever come out of Memphis) only cements its place amongst the best rom com/teenage movies in recent memory.
4. "The Graduate" — "This is Benjamin. He's a little worried about his future." If you are going to take some time to stream a movie online, why not go for a classic? Just added to the "watch now" list on Netflix, this is a must for anyone who claims to be a fan of film. A young Dustin Hoffman, a killer soundtrack and a mother-daughter team of Anne Bancroft and Katherine Ross that will blow any other mother-daughter team on the big screen out of the water. It's No. 7 on AFI's Top 100, and it's a movie that continues to speak to generations even today. Add to all of that one the greatest endings to a movie in the history of film, and what you have is a perfect idea for a rainy Wednesday night when your only other options are MTV's "True Life: I'm addicted to lollipops" or "The Real Housewives of Frederick."
5. "The Office" (U.K. version) — As most everybody stateside begins to finally dry those eyes from seeing Steve Carell leave the American version of the show, what better time than now to go back and take a look at where the show came from? The brilliant Ricky Gervais gave us only two years of this, and many would argue those two years over any of the seven the U.S. version has brought us (side: Can you believe the first episode of the U.K. version hit televisions 10 years ago this July?! My goodness, where does the time go?). Not only was this show responsible for the American offshoot, but it also spawned the wave of awkward comedy that now dominates both television and movie screens. Shows like "Parks & Recreation" and  "Modern Family" really ought to send Gervais some type of gift every time someone makes a stupid face into an in-focus/out-of-focus camera. The episodes are a mere half-hour long, and if there is any part of you that still considers "The Office" appointment viewing on Thursday nights, it's imperative to sit in on at least a couple of these episodes. Besides — it's on instant watch status, anyways. You can have any episode you'd like streaming in a browser on half of your screen as you type snarky remarks about how much you disagree with these five picks on the other half. See — technology really is a great thing!