Hello to you, November. How do you do? The arrival of such a month means the holiday season is imminent, cold weather will more than likely be in full force by the time the end of the month rolls around, and, well, all freak snowstorms aside, we will all be forced to break out those ice scrapers and shovels before too long.
So then, honestly: What better time than now to take a chilly November evening and cuddle up with some blankets, popcorn and offerings from Netflix's instant-streaming library? In fact, forget just one evening. Why not take a couple nights out of the next 30 days to spend some time catching up on movies or television seasons you may have missed while spending all that time running around in sunshine over the last six months?
That's I thought.
As we always do here for the first post of every month, below are a few recommendations for the month ahead. You can utilize them when the turkey is finally eaten, the football games are all blowouts and Crazy Uncle Joe just won't shut up about how awful the city is at keeping the roads clean during snowfall. It's true: Of all the months this feature has been in existence, the following may be the list you could utilize the most when you consider the holiday, the time away from work and the inclination to spend the bulk of your time indoors. Just remember who loves you the most.
Onward and upward …
1. "In The Loop" — I've heard some people call this the best movie of 2009, and while I might not agree with that particular proclamation, I am most definitely willing to tell you it was far and away the funniest movie of that year, and possibly one of the five funniest movies I've ever seen. The flick features a slew of British television actors combined with some American people you may or may not expect. It's twisty. It's turny. It's political. And my god, it is filthy. Boy, oh boy, is it filthy. Or, in other words, parents: don't watch this with your children. And for that matter, children: don't watch this with your parents. Still, who doesn't love 59,952 cuss words, British accents and a cynical play on politics? That's what I thought. Combine all that with a moment about three-quarters of the way through the film that made me burst into the biggest fit of laughter I can ever recall producing, and what you have is a movie that is as sarcastic as it is intelligent and as funny as it is entertaining. You can't go wrong with this. You simply can't. Just don't forget to put the kids to bed before sitting down with this one. You wouldn't want to ruin the funniest movie you've never seen, now, would you?
2. "The Next Three Days" — I'm not proud of this selection, and yes, out of the five offered for November, this is easily the one you don't necessarily have to see. But it was shot in Pittsburgh, a city I've spent a lot more time in than I could have ever asked for, and I still have a large group of people with whom I am extremely close that live there. So, well, it's just sort of neat to look at. If you hate Russell Crowe (and I know there are some of you out there), you'll hate this movie. But of all the cheesy, you-don't-have-to-ever-see-this-action-movie movies, this one is probably a cut above the rest (or, well, in recent years, at least). The kid actor is great and Liam Neeson turns in a stellar 10-minute cameo that is probably worth giving this movie a shot. It's not great, but it's good, and sometimes you need a movie to fall asleep to every now and then, right? Right.
3. "Best In Show" — If "In The Loop" was one of the five funniest movies I've ever seen, "Best In Show" easily makes the top 10 and might even crack the top seven. It might be the best Chris Guest movie (though depending on which day of the week you ask me, I could just as easily grant that award to "This Is Spinal Tap." In all honesty, it's probably a toss-up). But don't take my word for it. Check out the trailer …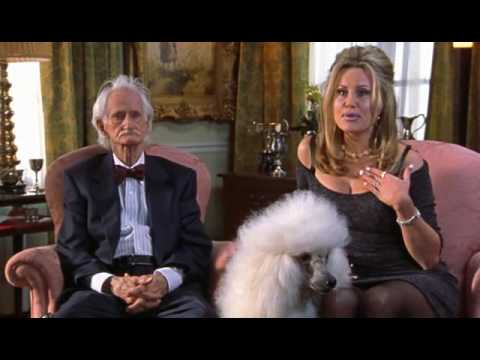 4. "The Fabulous Baker Boys" — This isn't a good movie. This is a great movie. All the way back in 1989, before there was ever a Crazy Heart or The Dude, Jeff Bridges took to the screen opposite his brother Beau for this fantastically underrated and criminally over-looked movie based around a pseudo-jazz piano/vocal troupe that is as dysfunctional as it is endearing. The best part? Michelle Pfeiffer's show-stopping, uncomfortably sexy rendition of "Makin' Whoopee" that has become universally known as one of the most famous female musical performances in film over the last few decades. Honestly. Cancel all of your plans for tonight and check this movie out. The drama is palpable. The acting is superb. And the story is enthralling. There's no possible way you could regret sitting down with this flick.
5. "Big Fan" — Who else loves them some Patton Oswalt? This 2009 drama is the darkest the comedian has ever been and it provides an ending that is truly impossible to see coming. Kevin Corrigan — otherwise known as "that one guy you just know you've seen before in something" — is excellent as Oswalt's confidant and while the premise seems a bit weak and one-dimensional, this movie goes to places you simply don't expect to see it go. Yeah, it's not the best choice for the month, but it certainly blows "The Next Three Days" out of the water. And that's got to count for something, right?