Whew. How about that live blog? We laughed. We cried. We were yelled at. We stood up to clap when Christopher Plummer won Best Supporting Actor. We made proclamations we shouldn't have made when Woody Allen won something for "Midnight In Paris." We commented. We tweeted. And most importantly, we didn't get fired.
We now turn our attention to the fine month of March. Not only does making it through this month with this blog still in tact (fingers crossed!) mean that TV Without A TV will come face to face with its one year anniversary, but March also symbolizes an end to a winter we didn't even really get a chance to experience. No snow. No problem.
Even so, this is typically the month when we can finally allow ourselves to stop worrying about icy roads and snowmen without heads. Don't forget — there is always something to be said about warmer weather, longer days and the always-palpable feeling of hope the walk-up to spring seems to annually provide.
And if that fails, well, there's always St. Patrick's Day and Shamrock Shakes (my favoritest milkshake in the whole wide world).
In any case, below are five picks to consider for the month ahead, as you finally get a chance to spend a little more time outside and that awards season fatigue begins to fade once and for all. It's all out of love, remember. Love. Now put down that green beer and click over to Netflix for a few of the following suggestions.
Onward and upward …
1. "Winter's Bone" — … Because you know you'll end up submitting to all of "The Hunger Games" hype sooner or later. Actually, the one thing that will give said movie franchise some credibility will be the presence of one, Ms. Jennifer Lawrence, whose near perfect performance in this 2010 drama earned her an Academy Award nomination. Here, her Ree Dolly emerges as a character that is as relatable as it is complex. She not only owns the screen whenever she appears, but she completely upends nearly all her co-stars so much (with maybe the exception of John Hawkes, of course), it becomes impossible to ignore exactly how talented and nuanced this performance is. Not only did "Winter's Bone" serve as a bit of a coming out party for the 21-year-old actress, but it also proves to be a film that will haunt your thoughts for days after making it through the ending. No, I will never, ever, ever and ever see any type of "Hunger Games" production. But Lawrence's performance here will at least make me wonder how well she performs in a follow-up situation (any "X-Men" movie doesn't count, silly). "Winter's Bone" set the bar pretty darn high …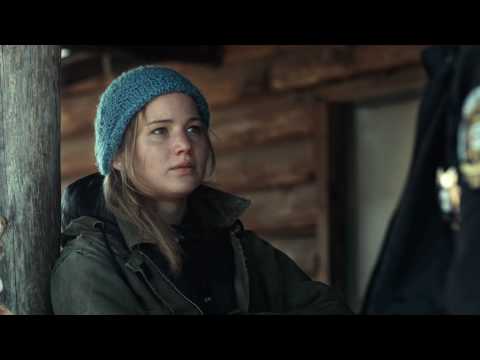 2. "Brothers" — Oh, the drama. A (kind of) love triangle that features Tobey Maguire, Natalie Portman and Jake Gyllenhaal. You're sold, right? OK, OK. So you really tend to not like Portman in, oh, say, anything she ever does (like me), and you are still angry at Jake Gyllenhaal for breaking Taylor Swift's heart. OK. That's fair enough, but it's also precisely why I am here to tell you the following: Maguire's performance is fantastic. Spider-man, Schmider-man. He, alone, makes this acclaimed drama worth sitting down with for a couple hours. It's messy. It's sad. It's angry. And it's honest. You can't ask for much more out of a modern day wartime movie. All right. All right. Still not sold? Carey Mulligan shows up for a few memorable minutes with her cute American accent. Is that good enough now? Yeah. That's what I thought.
3. "Reservoir Dogs" — Well, it's Quentin Tarantino, so you don't really have to read this stupid diatribe to make up your mind on if you might want to give this movie a go. I will say this, though: It wasn't too, too long ago that I started to watch movies (maybe three or four years ago), and when my affection was first beginning its growth, I would aimlessly wander into electronic departments of stores to find cheap films. This was the first Tarantino flick I bought, thus making it the first Tarantino flick I ever watched. Granted, it took me a long time to digest the thing, but after a while, I began to understand why he is so celebrated as a director and why his movies tend to be so polarizing. So … how do I ultimately feel about him? That, I'm still not sure of ("Pulp Fiction" is fine, but I think a tad overrated, though "Inglorious Basterds" I will argue is fantastic). That said, you really ought to give this movie a try, even if you've never watched a Quentin Tarantino movie before. Besides, the "Stuck In The Middle With You" moment is one of the classic movie moments of the last 20 years.
4. "Ugly Betty" — The entire series is available here and I swear on everything that's good the following: When I finally catch up on "In Treatment," "Episodes," "House," "The New Adventures Of Old Christine," "30 Rock," "The Office," "Breaking Bad," "Californication," "Dexter," "Luck," "Six Feet Under," "The Big C," "Entourage," and about 5,000 other shows I see myself giving a chance someday, I will go out, buy this entire series, and watch it from start to finish in about three weeks (speaking of which, my birthday is next month, remember!). Now, I know I haven't seen nearly as many episodes of this sitcom as I would have liked. And yes, it's been off the air for a few years now. But simply sitting down with a few random episodes, I am 100 percent certain of two things: 1) I need to find out how that thing winds up and 2) I will fall head over heels with this show someday when I have the time to fall in love with this show. Yes. This is the part where you make fun of me. But America Ferrera is wonderful, period. It's good, clean fun. And what's wrong with that?
5. "Memento" — Oh, Chris Nolan, I'd love you so much if I didn't hate you as much as I do. The only movie he's ever done that's actually lived up to the expectations his gabillions of fans insist on thrusting upon him, "Memento" succeeds for a wide array of reasons, the biggest of which being Guy Pearce. It's twisty and it's turn-y, and unlike "Inception," it's not entirely predictable (oh, slam!). Available to stream, "Memento" is one of the rare instances in which a movie deserves the cult following it has. Plus, it passes the "Double I Test" — Intense? Yes. Interesting? Yes. Guy Pearce has never been better. Now put down that copy of "The Dark Knight" and head over to Netflix to stream some rare Chris Nolan brilliance.