Oh, July. You are important to the history of me and movies for one reason and one reason only, and that's "Jaws." It's true. Exactly one year ago Wednesday, I sat down in my tiny apartment as the young kids and cool people gathered to ignite and watch fireworks displays around not only this area, but presumably the country. In that tiny apartment, I sat alone with the lights off and the shark-centric movie, turning the volume up to drown out the sounds of fun people seemed to be having right outside my window.
Boy, that sounds depressing now that I look back on it.
Anyways, what movie will you allow into your own personal history of a thousand Julys this month as you sit down with your instant list and either a television connected to the Internet or a simple computer? Below are five suggestions to take into consideration as you shuffle through the available titles and you realize that it's simply too hot to go outside (which, by the way, it is).
Granted this list can't compare with the utterly perfect set of five I offered up last month, but hey — since when did summer movies always mean great (or even good) movies, anyway? Sometimes, you just need a nice, little hour-and-a-half feature to take up your time as the ceiling fans continue to swirl and the outside air continues to be unbearable. So …
… Onward and upward …
1. "Daydream Nation" — I put this here because ironically, I actually watched this flick last night. And ironically, this happens to be new to Netflix's instant catalogue. And ironically … well, that's about it with the irony. Hey — do you know when you sit down and expect to completely hate something? And then you don't end up hating it? And then it appears so much better than it might actually be? That may be the nucleus of my affection for this movie but even so, that doesn't mean it's worthless. Kat Dennings? Check. Odd, impossible-to-see story twists? Check. Sad love stories intertwined? Check. A slew of kid actors that haven't done (and may never again do) anything worth noting in their careers? Check. And a C-grade Matthew Mcconaughey knock-off (though he's not nearly as bad as that description may suggest, trust me) who changes hair color during the final act of the movie? Double check. It's uber (see: annoyingly) hip and indie, but the movie's redeeming qualities make up for its faults. Kind of. In any case, take 90 minutes and hop on the ride that is "Daydream Nation." Just be sure to remind yourself that you will hate it before watching it. It'll help. Promise.
2. "Adventureland" — Oh, well this is fun. From the "Oh my God, I completely forgot all about that movie" drawer, we have a flick filmed, for the most part, at an amusement park called Kennywood in Pittsburgh, a park I've been to more than once (so yes, I admit that my love for this movie may be completely nostalgia-related). Either way, this has two knock-them-out-of-the-park performances from two at-the-time SNL fringe players, Bill Hader and Kristen Wiig, an always-reliable Jesse Eisenberg and the single performance of Kristen Stewart's career that I can stomach. It's three years old now, and that makes me feel a lot worse about my age than I can describe with words. Either way, while this was deemed a disappointment by some, I continue to argue that its particular blend of romance and comedy is actually pretty good. It's not great, but it's good, and it certainly doesn't deserve the criticism it received. People wanted to love it and they only liked it. But why does merely liking something always have to be so bad?
3. "Gasland" — A recommendation from a friend, this one of the best documentaries I've ever seen. It does something that so many documentaries fail to do: It erases your politics from the start and does its best to stay away from drawing between party lines. This, in turn, creates a highly informative piece of film. Have a look …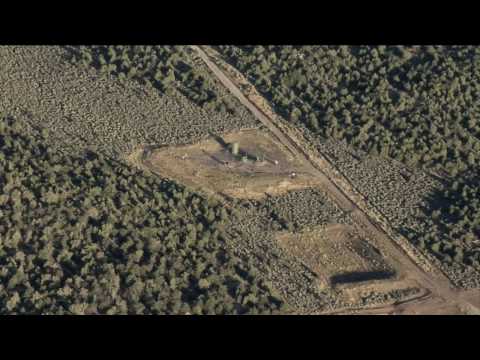 4. "Everybody's Fine" — Hey, remember this movie? Probably not, because nobody wanted to pay it any attention when it first hit theaters. Sure, I understand why so many people have so many problems with Robert De Niro playing "The Old Dude" instead of "The Sexy Dude" or "The Complex Dude" or "The Gangster Dude," but why that forces so many people to completely discount his latter-year movies is beyond me. This portrait of a family who has grown apart and is (shocker!) a bit dysfunctional, is, in a word, heartbreaking. I cried, though it should also be noted that I cry at even the most mundane of films, or television, or life experiences, or sunsets. Drew Barrymore, Kate Beckinsale. Sam Rockwell. What more could you want? Hey — if nothing else, it will remind you of what cold weather can feel like, and as we all know, we could all use a bit of a reminder as to what the weather is like when it's not scorching hot.
5. "Syriana" — All right. I've seen this movie. I own this movie. I love George Clooney. I love Matt Damon. I love Chris Cooper. I love Chris Plummer. Heck — I even like Jeffrey Wright, Amanda Peet and William Hurt. Now with all of that said … I have no idea what happens in this movie. You can see it a million and one times, yet still be confused by the time you get to the end. It earned Clooney his Oscar, so that means you should give it a shot. But outside of that … I, friends, am clueless.