Hello, August! If you are anything like you were last year, updates will be sparse when it comes to this blog throughout the month, I will become deathly sick because of flying home from New Orleans after being exposed to gabillions of germs on a 4 a.m. flight out of the city, and it will be hot. Really hot.
Actually, one of those things will not hold true this year (my heart weeps for you, New Orleans), though the rest will more than likely come to fruition (more on sparse updates at the end of next week). But even with that in mind, there is absolutely no getting away from the infamous Netflix Pix segment that appears at the beginning of each month. The excitement, it goes without saying, is overwhelming.
This month, we have a fantastic documentary on one of the greatest (if not THE greatest) filmmakers ever, an Academy Award-nominated performance from one of my favorite actresses, another movie that falls under the "Best Movie You've Never Seen" category and, of course, one of my most beloved flicks in the history of forever and ever. What? It still doesn't sound good enough? Well, there's also a Ryan Phillippe sighting. Oh. Wait. That didn't help matters, did it?
Anyways, consider the following five options when scouring the Netflix instant streaming catalogue over the next 30 days. Because as we all know, you can't spend too much time by the pool before you begin to realize that your body looks like a rotted tomato.
Onward and upward …
1. "The Bang Bang Club" — … And about that Ryan Phillippe sighting. Almost in spite of him, "The Bang Bang Club" isn't the worst thing you could sit down with as the summer comes to an end (though it is, admittedly, the worst selection of the five I'm giving you — hey, sorry about that!). The story, based on true events, follows a group of photographers who won award after award after award for their work in South Africa taking strikingly unsettling pictures all the while putting their own lives in danger. It's interesting, if you're into photos, journalism or, well, Ryan Phillippe (though the way they dressed these dudes, it felt, seemingly couldn't have been any further from the truth, and it sticks with you throughout the entire flick). Need a little more? How about Malin Akerman, who plays the role of photo editor who may or may not end up rolling around and kissing Phillippe within the first 25 minutes of the movie (surprise!). Hey — if nothing else, it can allow you to reflect on just how awful life can be during apartheid, and that's always a good wake-up call during the summer months, right?
2. "Woody Allen: A documentary" — Without question, this is the most interesting and introspective documentary put together about one of the greatest American movie-makers ever, Woody Allen. And while it runs far more than three hours, never once do you become bored or uninterested. But I'm not even going to babble on about this. Instead, why don't you take a look at the trailer …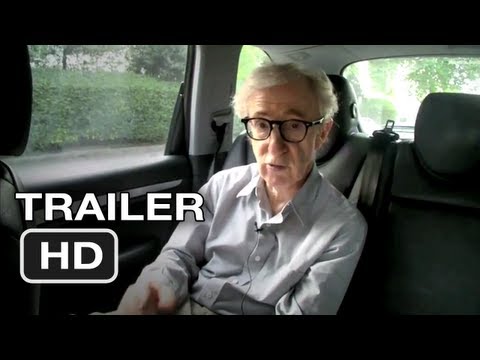 3. "Capote" — Depending on which day you ask me, this film could fall at either the seven, eight, nine or 10 spot on my all-time favorites list. My favorite actor ever, Philip Seymour Hoffman, won an Academy Award for his portrayal as the brilliant Truman Capote, and this movie showcases the work that went into the making of the author's classic piece of nonfiction, "In Cold Blood." Do yourself a favor. Cancel all of your weekend plans, buy yourself a copy of "In Cold Blood." Take however long you need to finish it. Immediately turn on your instant streaming Netflix catalogue. Watch this movie. And discover how deliciously insightful this portrait proves to be. Add in a little Amy Ryan, Catherine Keener and Chris Cooper, and what you have is a biopic as timeless as the author it profiles.
4. "You Can Count On Me" — Laura Linney was nominated for the Best Actress Oscar for her turn as Sammy Prescott here, and as if that's not enough, Mark Ruffalo's Terry all but outshines his on-screen sister with each scene they share. Naturally, I wouldn't have come across this had Michael (from over at Pop Goes The Culture) never brought it to my attention, but that in mind, you can now officially thank me for pointing you in the same direction. For as gritty and sad as the film gets, its heart proves to be its most prominent attribute, bringing the entire story around by the time the 111 minutes are up. Bonus: It also features Rory Culkin, the younger brother of Mila Kunis ex/"Home Alone" mega-star, Macaulay. You'll laugh. You'll cry. You'll smile. You'll sigh. Linney is as good as she's ever been here, and maybe most importantly, it will remind you that Matthew Broderick isn't always in bad movies.
5. "The Day Of The Jackal" — This is quite literally one of the three best movies I could ever put in a "Best Movies You've Never Seen" list. It's the 1973 version of "Michael Clayton," without George Clooney and without technology. It won every BAFTA Award imaginable, an Academy Award and three Golden Globes. OK. So maybe it's not that anonymous. Have a look …