September, how you love to bring summer to an end. Your nights become longer and your days become colder. You bring school back into our lives and you facilitate the act of large men dressing up in padding and running around with an odd-shaped ball on a 100-yard piece of grass. Most of all, September, you bring us a new set of five picks for you — the fabulously sun-tanned blog readers — to consider while shuffling through the instant streaming portion of your Netflix catalogue.
This month, we will offer up two — two! — foreign films. I would be remiss if I did not mention how I would have never even considered the flicks had the wonderful Michael Hunley over at the Pop Goes The Culture blog never been so kind to throw a few of his DVDs my way for consideration in recent weeks. Not only have I fallen madly in love with the two foreign movies below, but it also makes up for how he murdered me in print a few weeks ago while ranting about how idiotic I am for never watching cartoon movies (no, I don't care how many times you tell me how great "Despicable Me" is, I will never watch it).
So as you reminisce on how much fun you had by the pool during the last three months, pining for the day when your biggest worry was how much sun block you used before jumping in, give a thought (or five) to the picks below. Because remember — football can only be so interesting for so long before you begin to wonder when basketball season begins.
Onward and upward …
1. "Monsieur Hire" — It's 79 minutes. That's it. One hour and 19 minutes. The first of the two non-American flicks featured this month, this 1989 French film gives you some of the most riveting scenes the art of cinema has ever seen. Michel Blanc is fantastically creepy. Sandrine Bonnaire is a beautiful muse. And most of all, André Wilms' role as the officer investigating the things that need to be investigated is one of most undervalued-great performances I've ever seen in a movie. As in, Viola Davis in "Doubt" undervalued-great. You will have no idea how it ends. You will literally be unable to take your eyes off the screen, no matter how many times you think you have to use the restroom. You will gasp. You will laugh. And you will never stop thinking about this strikingly affecting story. Remember, it's only 79 minutes. That's all. I mean, what else are you going to do — watch the Terps stumble to another 1-10 season under Randy Edsall?
2. "Dinosaurs" — So forgotten. So criminal. The whole series is here, so you can look back on the entirety of this live-action television show about, well, dinosaurs, duh. It was very literally one of the great over-looked comedic TV series of the 1990s. I mean, come on. You mean to tell me you don't love this …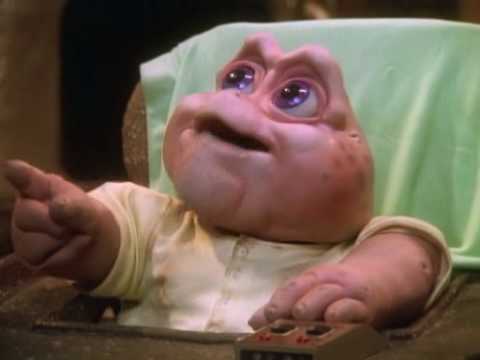 3. "Margin Call" — The New Yorker called this the best Wall Street movie ever made, and that's not particularly far-fetched. It profiles the financial crisis of 2007 and 2008, and it all takes place within a 36-hour time period that proves to be as contentious as it is fascinating. Kevin Spacey plays the type of Kevin Spacey that is the best kind of Kevin Spacey: Smart, angry, mean and desperate. Stanley Tucci is his normal great self. Demi Moore shows up and in an odd twist, she doesn't chew up the scenery. Simon Baker proves he shouldn't be spending his days slumming it on television anymore as his rock-solid performance easily overshadows everyone else on screen. And maybe even most importantly, Penn Badgley doesn't suck. It doesn't matter if you don't know a thing about money or numbers. Just sit back and watch as the drama unfolds and be reminded of how absurdly messed up our financial system can be.
4. "The Grifters" — Boy, oh boy, Annette Benning. I hardly knew ye. What a fantastic movie, this is. In fact, it's so good, John Cusack even comes across as likeable at times. For those who like a good semi-gory tale about people turning tricks and more money stashed in paintings than I'll ever see in my life, this is for you. For those who think Warren Beatty did the correct thing by marrying Annette Benning, this is for you. For those who would like to see Angelica Huston before she became the size of a fourth-world country, this is for you. For those who want to see an unknown Jeremy Piven as a sailor on a train, getting conned by a man named Roy, this is for you. Actually, let's be honest: This movie is for everybody in one way or another. So, what are you waiting for? Watch this now.
5. "The Return" — All right. For those of you who haven't yet clicked away to some pop-up add selling Amazon gift cards, we save the second foreign film for last. It's Russian and it's dark. Goodness, it's dark. I will say nothing more. Watch this trailer. Watch the movie. And the read about the real-life stories that went into the making of it. It received four stars from pretty much every critic ever, and every bit of those stars is entirely deserved. Have a look …