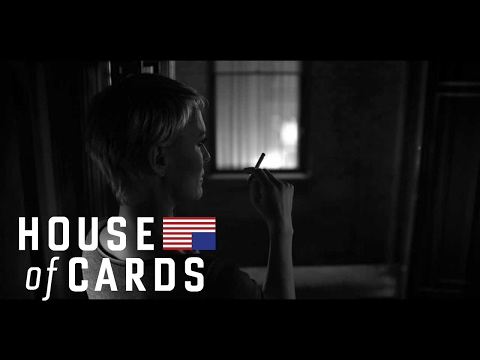 Valentine's Day. You love it, right? Oh, what's that? You don't? Really? Those tiny candy hearts are never appetizing? Not once have you ever received a worthwhile gift? The day just brings about loneliness and heartache? You hated the 2010 romantic comedy that bears the same name?
Welp, I've got good news for you, then, you cynically impossible romantic: "House Of Cards" has a release date for season two. And that day is Friday, February 14, 2014. Or, in other words, Valentine's Day. Let's rock and roll, Meredith Blake …
"All 13 episodes of the series will be availble to stream starting on Valentine's Day, a Friday, ensuring that single people everywhere will have viable weekend plans," she wrote. "In the season ahead, according to a release from Netflix and financier Media Rights Capital, Machiavellian D.C. couple Francis and Claire Underwood (Kevin Spacey and Robin Wright) will 'continue their ruthless rise to power as threats mount on all fronts.'"
Ohhhh, how ominous!
The trailer, as you can see above, essentially means a big fat nothing, other than the fantastic assurance that Ms. Robin Wright hasn't yet grown her hair out. Oh, and look: She's still smoking!
Anyway, this is great news when considered alongside the announcement that both "House Of Cards" and "Orange Is The New Black" garnered a bevy of nominations for the WGA Awards in television. Those will be presented on the first of February. The Kevin Spacey-starring remake of the BBC series that shares its name is up for three trophies while "Orange" bested its brother by one.
Among the awards "House Of Cards" will be vying for is the best drama category and the best new series category. Considering it's up against "Breaking Bad," "Mad Men," "Homeland" and "The Good Wife" (just finished the second season and again: There is not a better show on television today), it appears that the political drama — filmed right down the road — will have a tough time walking away victorious.
It will compete against "Orange" in the new series category along with "Ray Donovan" (really?), "Masters of Sex" (my hopes are high) and "The Americans" (still can't decide what to do about that one). Jenji Kohan's latest will also compete for best comedy and an award in the episodic category. And considering it is partially competing against itself — "Pilot" vs. "Lesbian Request Denied" — among others, smart money says ol' Piper Chapman might have reason to celebrate.
Side: What the hell is a WGA?
You can find a complete listing of the nominations here. I, meanwhile, will begin striking off days on my "House Of Cards" calendar until I get to the month featuring a picture of Michael Kelly's Doug Stamper scowling at someone. And to all a good night.