February, oh February. It appears as though you're pretty insistent on bringing in the new month the same way the last one left: Snow, snow and more snow. Me? I've always thought of February as a sort of benchmark, the time when winter first begins to inch its way away from our snowed-out minds. Yet if this third day of the month is any indicator of what the next 25 days might bring … yikes.
Still, no fear, for we have five suggestions from Netflix's instant-streaming library that you can consider while trying to stay warm and inside, away from the carnage that the outside often brings. This month, we have a second season for the ages; not one, but two (two!) titles that initially came from the mind of Mr. Michael Hunley; a modern day take on Bill Shakespeare; and, of course, a tribute to my favorite actor of all time.
Sad. So sad.
All right. Time to get down to business. Behold February 2014's list of titles available to you — yes, you! — for streaming any time you prefer. Because the Super Bowl is already over, those snow days keep coming, and you'll need something to cuddle up with on those lonely Valentine nights. Who loves you, people. Who. Loves. You.
Onward and upward …
1. "A Late Quartet" — Leading things off this month is the overwhelmingly sad news that the best actor in the universe, Philip Seymour Hoffman, passed away Sunday of an apparent drug overdose. It wasn't until recently that I finally had the chance to catch up with this 2012 ensemble-ish drama about four musicians who essentially make a career out of performing Beethoven's Op. 131 around the world. The interlocking elements of a great musical performance serve as a metaphor for love, loss, jealousy and all the other drama-y things that this film addresses. Maybe not-so-ironically, however, is the reality that Hoffman, who most consider a "character actor" more than they do a true "movie star," plays someone who early on expresses dissatisfaction with having to occupy the second chair in the group. Only when he makes a push to become the lead violinist does the trouble begin to brew and you can imagine where the plot goes from there. The movie's better than good (but not great), though where it falls in the cinematic oeuvre is of no importance on this particular day: As one of Hoffman's final onscreen performances (he has a few more in the can), it will be one of the last times the best actor of his generation will be featured in something new-ish. So take some time to watch a master work at his craft if for no other reason than to honor "The Savages," "Charlie Wilson's War," "Doubt," "Jack Goes Boating," "The Ides Of March," "The Master," "Before The Devil Knows You're Dead," "Capote," "Boogie Nights," and the dozens of other fantastically terrific performances he gave through the years. Forty-six is far too young, friends. Forty-six is far too young.
2. "House of Cards" (Season 2) — From the sad to the sublime. Valentine's Day will mark the release of this political thriller's second set. What more is there really to say (other than the countless posts that will inevitably follow after it's released)? Here's the trailer. Get ready …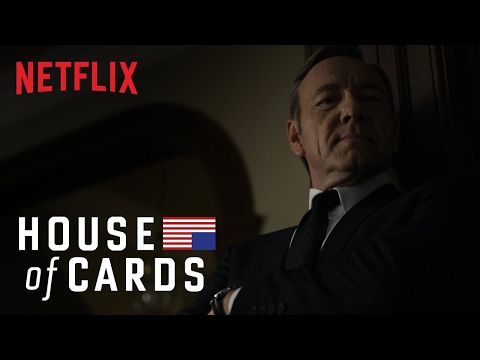 3. "Starlet" — Oh, boy. This one sneaks up on you. This one. Sneaks up on you. Dree Hemingway, daughter of Mariel Hemingway and great-granddaughter of Mr. Ernest Hemingway, is completely mesmerizing in her turn as a … well, I don't want to spoil a thing for anybody, so I'll refrain from going further. No matter. All you really need to know is how enthrallingly addictive this flick is. Topping out at a little more than an hour-and-a-half, you'll begin to question all you see every 15 minutes, wondering where it's going to go, which points are trying to be proven, and exactly what kind of movie it is you're watching. On a lot of levels, the entire experience is infectious as a through-line of anticipation snakes its way from beginning to end, leaving the viewer questioning the ideals that hide behind the (occasionally) graphic facade the film highlights. And Hemingway, for her part, gives a knock-out performance, all but shouting from the Hollywood hills her arrival onto a scene of great independent dramatics. I've got Mr. Hunley to thank for this one, and you do, too. Because once you start in on "Starlet," I promise you this: You won't be able to stop.
4. "Coriolanus" — Ralph Fiennes' directorial debut is worth your time and then some. This classic tale of a Roman general who struggles with being fully accepted by his constituents stands the test of time as the drama is turned to scalding temperatures and the performances are nothing less than Grade A. Even more intriguing is Fiennes' decision to use the original dialect in a modern day setting. The whole thing feels like the G-8 Summit as told by characters born in the 1500s. A little disorienting at first, you'll marvel at how well the trick is pulled off by the time ol' Gaius decides to leave town in order to seek the support of a surprisingly great Gerard Butler and his Tullus Aufidius. Jessica Chastain and Vanessa Redgrave round out the cast in usual excellent form (especially the latter, who is straight dynamite as The Big C's mother), and for a first time out of the gate, Fiennes proves his worth as an eye behind the camera. It's a promising first swing in what hopes to be a plethora of at-bats. I mean, say what you want about Shakespeare, but the dude knew how to write. A handful of centuries later, "Coriolanus" serves as proof.
5. "The Kid With A Bike" — The second of two recommendations from Mr. Pop Goes The Culture I finally got around to watching, this thing is a rocket-ship fueled by angst and adolescence. If you're like me and this ends up being your first run-in with the Dardenne brothers, you're going to insist on immediately seeing every other thing they've ever done. "A Separation" took the foreign film Oscar that year, and gosh darn-it if this thing just could have been released any other year … . But no spoilers. Check it out on your own: