Nostalgia for pop culture from the '80s and '90s has been strong the past few weeks, first with the news that they're turning "Pretty Woman" into a Broadway musical (as long as there's a musical number called "It's Very Expensive" featuring the two snobby saleswomen, I'm OK with this) and then the announcement that two-thirds of the main cast in the comedy classic "9 to 5" was reuniting for a Netflix series (please, Dolly, allow them to have an episode set in Dollywood so you can make a cameo appearance). And then came the news that made my child-of-the-'80s heart slap on its Debbie Gibson hat and start doing the Electric Slide: They're turning the animated TV classic "Jem and the Holograms" into a movie!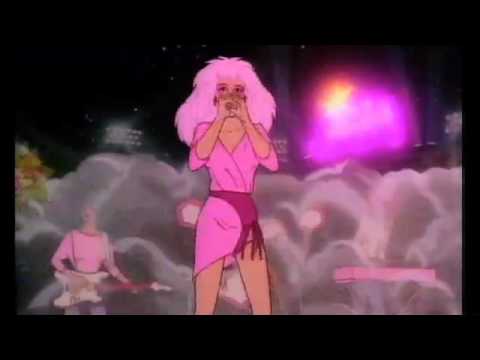 For those who didn't have this beautiful smorgasbord of glamour, glitter, fashion and fame in their lives as a child, "Jem" was what it'd look like if David Bowie and a My Little Pony sneezed all over a Saturday morning cartoon: Music studio manager Jerrica Benton lived a double life as Jem, the outrageous lead singer of a girl rock band, and she's able to switch between these two personalities with the use of her magical earrings, given to her by Synergy, her all-powerful holographic computer, and yes, the show was as fantastic as that premise makes it sound.
There was romance (Jerrica's purple-haired boyfriend Rio had a crush on Jem, not knowing that it was actually Jerrica, and, oh, the shenanigans that ensued), drama (Jem and her band were always being sabotaged by rival girl group The Misfits, who looked like characters from an animated John Waters movie) and the best music the '80s had to offer (I never really listened to music as a kid, but you KNOW I memorized all 151 "Jem" songs):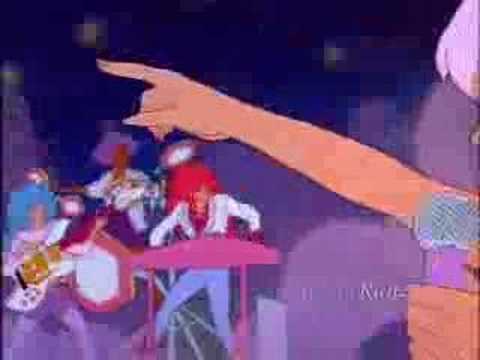 The film will be from the "talent" manager of Justin Bieber and the director of such cinematic disasters as "G.I. Joe: Retaliation" and "Step Up 2 The Streets," so it's gonna be awful. But all this attention being given toward these beloved TV shows and movies from the '80s and '90s gives me hope that more of my childhood favorites will be immortalized in extravagant Broadway shows or a big-screen IMAX extravaganza. Because, really, where's that "Adventures in Babysitting" musical I've asked for all these years? Or a 3-D "Snorks" movie?! And my feature-length screenplay adaptation of the "Punky Brewster" episode where Cherie gets stuck in an old refrigerator is just waiting to get the green light from a major movie studio. Picture it: Meryl Streep IS Punky Brewster.