March, oh March. You are supposed to bring us warmth, sun and longer days (though if all weather reports are to be believed, that part of the deal won't come until later in the month … after this area gets knocked out with snow this week). You have St. Patrick's Day. You have March Madness. And most importantly (this year), you have the South By Southwest music, film, tech and everything-else conference in Austin, Tx.
As for what March may offer this year, we have five suggestions for you, the fantastically diligent blog reader, to consider as you thumb through the Netflix instant streaming library on your computers, smart TVs or video game consoles. This month's picks feature everything from the quintessential Netflix original series to an unexpectedly not-bad flick from Jon Hamm's lady-friend. In between is arguably the best Roman Polanski film in the history of history, a weird, often-fogtten movie chronicling 9/11 and some guy walking on a tightrope. Literally.
So, take note, friends. Before the basketball coma begins and the weather makes you want to take those long evening walks with your romantic object of affection, take a minute (or 120) and sit with any of the following five picks for March 2013. Because, what else are you going to do when the foot of snow smacks through Frederick Wednesday night and you have to use a sick day because your drive-way isn't plowed? Precisely.
Onward and upward …
1. "House of Cards" — Do we really need to go over this again? The first season is here, and Netflix is the only place in all of the land that you can watch it. Kevin Spacey plays a guy named Francis and Robin Wright plays a girl named Claire. For my money, the show actually runs on the latter more than it does the former, but that's not to say Spacey's performance is anywhere close to being sub-par. It's twisty, it's turn-y, and it's addicting. Add into the formula the fact that the stuff was filmed in and around this very area, and what you have is a recipe for can't-miss. I said it before, but I simply can't overstate it: Netflix needed its signature original series, and Netflix got its signature original series with "House of Cards." If you pay for the instant streaming catalogue and you haven't at least given this a shot yet … shame on you. This stuff is worth switching your subscription from Mail to Instant tonight. Pinky-swear.
2. "Man On Wire" — Check out the story of Mr. Philippe Petit, who walked between the World Trade Center towers in New York City on a wire. The story is beyond fascinating and it even took home the Oscar for best documentary about five years ago. Sure, it's a spotty, at-times self-celebratory recollection of the tale, but hey — have you ever walked across a wire 63 billion miles in the air? That's what I thought. Check it out …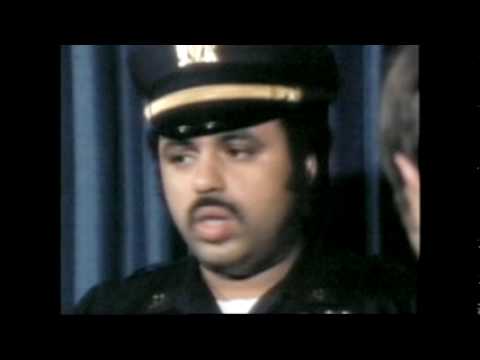 3. "United 93" — And speaking of those two particular towers … "United 93" was actually a movie I saw in a movie theater, back in the days when I didn't know what either a movie or a theater was. The thing almost instantly vaulted into every $3-$5 DVD bin in America, but there was something about it that I found somewhat fascinating. You take a collection of actors no one had ever seen before. You start picking at a scab that wasn't fully healed by the time this came out (2006, if I remember correctly). And to top it off, you become the first film to take a shot at making a movie centered directly on what happened Sept. 11, 2001. It was balls-y, if nothing else. Yeah, it may not have been a particularly striking success at the box office, but critics almost universally praised it (Rotten Tomatoes has it at 91 percent and there were a slew of writers who gave it four stars). If you have two hours, and you want to relive that unforgettable moment in U.S. history, I can't imagine that there is a better cinematic depiction around.
4. "Friends With Kids" — At first, I was excited to see this movie. Then it came and went in the theaters. And then, for reasons I can't explain, I turned on it, convinced that it wouldn't be any good. And then, I watched it. And now, I can say this: It's pretty all right. That might not be the ringing-est endorsement one could give, but if you fall into this thing with managed expectations, I think you'll come out fairly pleased. Sure, the ending is a bit too convenient, but hey — if you ignore the final, say, five to seven minutes, what you have is what seems to be an accurate take on how I would imagine this story would play out in real life (which, by the way, is messy). The best part comes during its final third, when Jon Hamm's character stands up and gives an opus on par with some of the best angry husband opuses modern day cinema has seen (and by "modern day," I mean "within the last five or so years," of course). Heck, this even made Adam Scott like-able for about an hour and a half. If you enjoy these kinds of present-day-things-are-complicated/I-don't-know-how-to-grow-up films, this is most certainly worth your attention. It's like a 2011, multifaceted version of the 2009 indie drama, "Away We Go." Yes, the two-year window matters. Enter at your own risk, but chances are you'll leave at least slightly pleased.
5. "Rosemary's Baby" — You can't find a better Mia Farrow role on tape. The thing that launched Roman Polanski into rarified air as a director, this 1968 psycho thriller is both chilling and mesmerizing. Much like he did with 1965's "Repulsion," Polanski creates a sharp and dark undertone throughout the entire duration of the film without ever really getting gruesome or gory, the sign of a true master at his craft. It's a classic. Have a look …