July, July. You ooze with patriotism. You turn up the heat. And, most importantly, you essentially begin the countdown toward the end of summer. That's right. One day, you are making plans regarding how you want to celebrate Memorial Day and the next you are finalizing tailgating times for the first college football game of the season. It's like a bolt of lightning, summer is — blink and it's gone.
As for this particular July, we have an eclectic slate of suggestions that you, the fantastically sunburned blog reader, might consider the next time you peruse the instant streaming catalog Netflix offers. Among them are yet another original series, a reality show that I still can't even come close to understanding, and maybe the best forgotten Billy Murray film in the history of Bill Murray films.
So, pull out that American flag, fire up the grill, eat patriotic food, drink far too much light beer and settle into the comfort of your air-conditioned living room with the help of the following five picks for the coming month. Because beaches have jellyfish and that sand can just be so hard to get off your ankles every now and then.
Onward and upward …
1. "Orange Is The New Black" — From Yvonne Villarreal at the Los Angeles Times: "The 13-episode series, which comes from 'Weeds' creator Jenji Kohan and is based on Piper Kerman's memoir, will hit the Internet on July 11. … The Lionsgate series stars Taylor Schilling ("The Lucky One") as engaged Brooklynite Piper Chapman, whose brief stint running drug money leads to her serving time in a federal women's prison years later." Hilarity and drama both ensue. The trailer has been making the rounds, as anyone who uses Big Red often already knows, and the takeaway is … well, I'm not quite sure what the takeaway is. The thing seems to be graphic (note the absence of said trailer on this family-friendly website — FNP: bring the kids!), and it also seems a bit suspect, considering how it took until I read Ms. Villarreal's short piece to truly understand what the series might actually be about. We'll have more on this in the days to come, of course, but as for now, hey — it's a new original series! That's got to count for something, right?!
2. "Broken Flowers" — I really, really, really like this movie (Side: I was flabbergasted to see that this hadn't been listed in my picks before, so shame on me). I also understand that others really, really, really don't like this movie. It's Bill Murray doing his best impression of Bill Murray in "Lost In Translation," and for that, you should already be chomping at the bit. It's sad. It's weird. It's funny. And it's got a great ending. Have a look …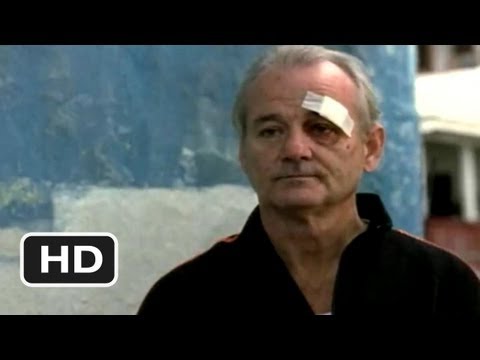 3. "Extreme Couponing" — Ohhhhh, pssssssttt. Scoff all you want, but I couldn't take my eyes off this stuff after absent-mindedly pressing play on the pilot about two weeks ago. Among my questions: How does it work (you mean to tell me that if you buy 45,092 packs of gum, you'll get them all for free?!). How ethical is it (If you are using all these coupons to build up what the narrator calls a "stock pile," why don't you try and put some of that stuff to good use by donating to charity?). And, most importantly, in the list of 100 reasons why western civilization is declining, where does this show land (I'd go the 20-to-35 range). Some argue that the people on "Extreme Couponing" have very serious and very odd personal problems, and after bingeing on about seven episodes, it's hard to dispute as much. That's not to say it doesn't make for fascinating television; it just means that you kind of feel like you need to take a shower after stepping away from the screen. On one level, I'm absurdly jealous (man, if I could get four shopping carts worth of stuff for little to no cost, it would be a lot easier to justify making the little-to-no money that I make now in my joke of a professional career). On the other, I'm absurdly offended (to think that something like this isn't exploitative from every single angle would be an exercise in the purest form of ignorance). Still, there's no denying how addictive it can be to watch. And at 22 minutes an episode, there's little to no reason why you can't have a looksie every now and then, right?
4. "Flypaper" — Rotten Tomatoes currently has it at a 17 percent fresh rating. IMDB is a little better, with 6.3 out of 10. And … get ready for this … it made a grand total of 1,100 bucks in the movie theater. You've got Patrick Dempsey. You've got Ashley Judd. You've got Octavia Spencer. You've got Rob Huebel. You've got Jeffrey Tambor. And you've got Mekhi Phifer. What could possibly go wrong? Well … yeah. Still, I actually found at least a slight bit of joy in watching this flick. It's not the funniest, interesting-est or cleverest movie you could come across, but it's also not a complete waste of time. Plus, if nothing else, it's a heist film, and if you're anything like me, you will forever be able to find inherent intrigue in any type of heist film from any walk of life. Even if you as much as slightly enjoy seeing any of these actors onscreen, this is a good alternative to, say, "Hancock" or any other sub-par big budget Hollywood movie of the last decade or so. Sure, it's not the best movie in the world, but there will forever be a place and time for not-the-best-movies-in-the-world, remember. And as far as "Flypaper" goes, you can't get much more not-the-best than this.
5. "Hot Coffee" — This goes so far beyond what you think it is. Promise. Sure, it uses the infamous McDonald's incident as a jumping off point, but from there, the depths to which this thing travels is absolutely tremendous. Now, in fear of giving away too much, I will simply just offer up the trailer …