Original user-created content is a very important means of communication on the internet. For example, people who enjoy video games sometimes endeavor to create their own games, or to make Youtube reviews of games. A popular new internet game, which is free to play, is called Cookie Clicker.
The game: http://orteil.dashnet.org/experiments/cookie/
The game was released on August 10th and quickly began to gain notoriety. I first heard about it in a forum on an Anime community site- on August 16th. That's only 6 days after it was released. Looking at Google Trends "Cookie Clicker", there is a clear up trend in searches for the game.
http://www.google.com/trends/explore?hl=en-US#q=cookie+clicker&date=today+1-m&cmpt=q
Curious about what it was, I went to the website. The game is exactly what it sounds like, a time-suck where you click on a big cookie to generate more cookies. It is human nature to 'see what will happen if I poke it with a stick', so the inclination to click the cookie out of curiosity got the better of me. I clicked to exactly 500 cookies, didn't understand it, and promptly closed the game. I have carpel tunnel, so I gave up on understanding it rather early. However, by doing some research I found that there are a few nuances to the game that I didn't understand at the time.
Getting back to the topic of user-created content: some gamers (people who play videogames and identify themselves with the related fandoms) will create video Reviews, Playthroughs, and Walkthroughs of games and post them up on YouTube.
Here is a video by YouTuber (Youtube User) AntVenom more thoroughly explaining Cookie Clicker from the perspective of an experienced Game Reviewer.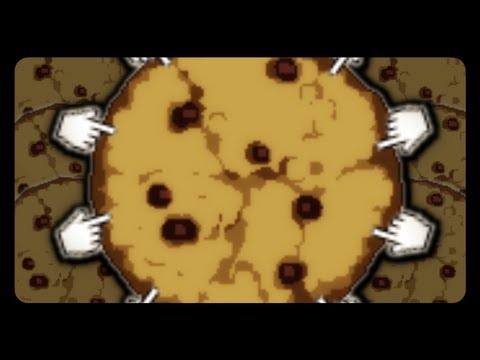 I located AntVenom's video simply by searching for a Cookie Clicker video on YouTube. This is the first time that I have viewed one of his videos, but he seems to be a good reviewer. On top of that he has an entertaining style, a large number of videos on his YouTube Channel, and a large fan following.