I woke up this morning to the news that Bill Nye the Science Guy — world-renowned scientist and the man who taught me about the wonders of the brain through an En Vogue parody song called "Whatta Brain" — will be on the new season of ABC's "Dancing with the Stars."
(NOTE: I do not know who half of those people are.)
Why, ABC?! Why must you tarnish my happy childhood memories of an overexcited, nerdy scientist who got his start on the animated "Back to the Future" TV series with the possibility of seeing him twerking to "Blurred Lines" on national TV?! What kind of world do we live in when a seven-time Daytime Emmy Award winner has to resort to appearing alongside Snooki on an ABC reality dancing competition to stay relevant? Just go ahead and shoot me into the solar system — of which, incidentally, Bill Nye taught me extensively about.
And how dare they cast a legend such as Bill Nye with someone like Snooki?! Fellow legend and "Dancing" contestant Valerie Harper better use one of her old Rhoda headscarves as a muzzle on Snooki.
Also cast this season was another staple of my childhood, Elizabeth Berkley, a.k.a. "Saved by the Bell's" Jessie Spano (for some of you out there, though, she's better known as Nomi Malone in "Showgirls" — you know who you are). I am all for this casting, mainly because I am imagining an interpretive dance done to this scene: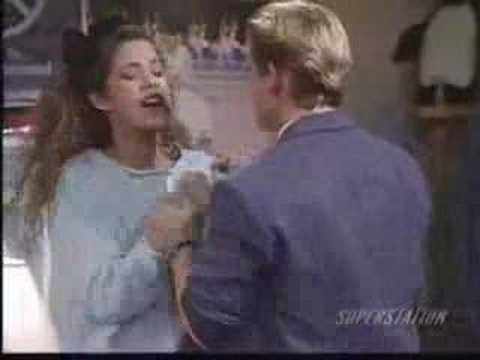 Photo courtesy The Associated Press.