The Hyperrealistic style of art is "realism in art characterized by depiction of real life in an unusual or striking manner" according to the Merriam-Webster Dictionary. In the art world, Hyperrealism is seen as an extension of Photorealism, but in FanArt realism has been taken in a whole new direction, adding details to videogame or anime style characters in a way that suggests a guess at what they would look like in real life. I've noticed that this trend in fanart can be found heavily in the Pokemon fandom though also in many others.
In the Pokemon fandom "I wish Pokemon were real, and I could travel with them on awesome adventures" is a pretty common point of discussion. Most Pokemon really aren't that creepy since the game and show are intended to be child-friendly, however these artists were able to create stunning and often grotesque works that show different Pokemon in a form they might appear in if they were suddenly transported to our world. Many fandom artists post their work on DeviantArt, a site where artists can share their work, take commissions and communicate with one another, so it makes sense that lordrhino15 of Deviantart's re-imagined Mudkip is my first example.
Here is some more Pokemon fanart that shows more nightmarish interpretations of Pokemon: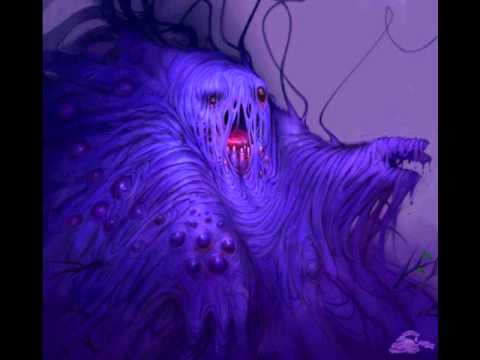 These works of art are not at all seen as in insult to most people in the fandom and are cherished by the older fan the community. Gg-sammu of DeviantArt makes astounding realistic-Pokemon sculptures, like this wonderful Gyarados sculpture which I think is a great representation of the sea-dragon Pokemon.
Because I have put the focus on Pokemon so far, here are some creepy realistic Mario enemies by the artist Mike Puncekar for your viewing pleasure. Of those, the Bob-omb's re-imagining is my favorite because of all the beautiful details that make it look believable and very steampunk. Many animated shows or videogames with cartoonish characters have captured the imagination of artists who have tried to think of the characters differently, like this fanart of Futurama. Even fandoms not typically known for realistic art, such as My Little Pony Friendship is Magic, also have awesome fanartists like Sandara of DevianArt to contribute realistic works such as her stunning interpretation of the villain Discord.