The title of this post reads like the murder answer in a game of Clue and as such I intend to explain how this marketing/PR trick was so successful for Samsung.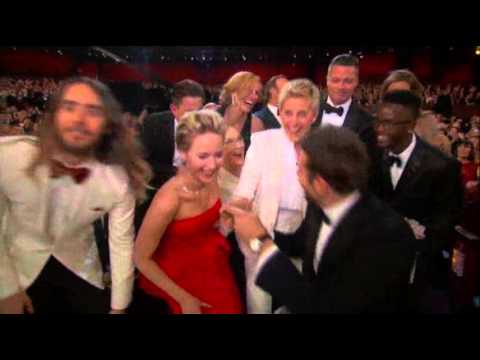 I didn't watch the Oscars, I never do, but I was surprised how many photos of celebs walking the carpet that I came across just by being logged into Facebook. The most notable was the selfie taken by Bradley Cooper at the urging of Ellen Degeneres which shows both of them surrounded by other Celebs like Brad Pitt, Meryl Streep and Jennifer Lawrence.
The photo quickly became the new "most retweeted photo ever" and "Twitter briefly crashed in the next few minutes following the picture, with users all across the United States reporting trouble accessing the social network". It turns out that the selfie wasn't as random as many viewers thought, it was part of a marketing deal between Samsung and ABC (which hosted the Oscars). Samsung provided ABC with phones as part of the deal to get product placement and Ellen had already decided to do selfies during the Oscars so the two plans fell together perfectly.
This stunt couldn't have been this successful until now when so many people use Twitter and the hype of so many Celebs in one picture drove Twitter crazy enough to crash it. As the Internet infiltrates every portion of our lives and TV encourages live-tweeting something like this seems inevitable to me.
To have the most re-tweeted photo to date be taken with a Samsung Phone and not an iPhone does give Samsung a huge boost of brand awareness as it attempts to become a stronger rival to Apple. Samsung's deal with ABC to get promotion was a success so I predict that the company will do it again in other ways and that other companies will continue the experiment of product placement + Twitter.
Now what you've all been waiting for, a list of the most popular and funny Meme pictures resultant from this photo!
And, just because this is the INTERNET we're talking about: Grumpy Cat, Doge, and Everyone Has Nick Cage's Face!