Part of my job as the curator at the National Museum of Civil War Medicine involves handling the loans of artifacts to other institutions.  I always request photos of the artifacts on exhibit, because I like to see how other museums handle displaying these artifacts.  Sometimes though, I get to actually visit in person.  Recently I had the opportunity to see the new exhibit at the Musselman Library at Gettysburg College.  The curator of the exhibit, Natalie Sherif, had contacted me several months ago about borrowing some artifacts from the NMCWM to display.  I was eager to see how she had used them in her exhibit, "Slow to Heal:  The Evolution of Medicine from the Civil War Era to WWI."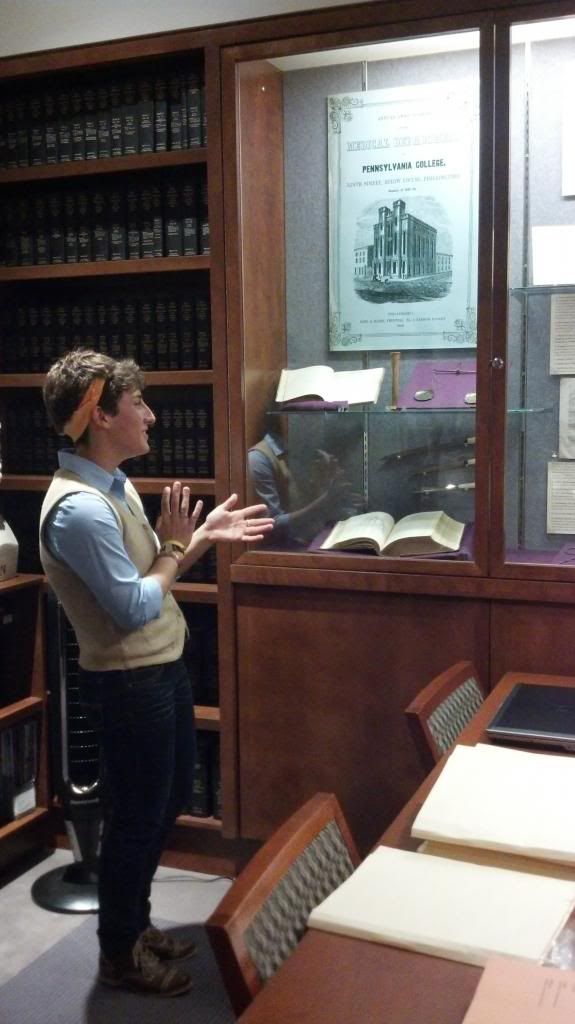 I got the curator's tour from Natalie!  In this exhibit, she explores some of the history of medicine, using artifacts, photographs, and letters.  You can read some of Natalie's thoughts about this exhibit here:  http://gettysburgian.com/?p=2879
There's a lot I try to take in whenever I see a new exhibit.  I want to see the intended message of course.  I tend to get a little distracted by the actual artifacts, their mounts, their labels, and the type of lighting though.  I suppose that's just an occupational hazard!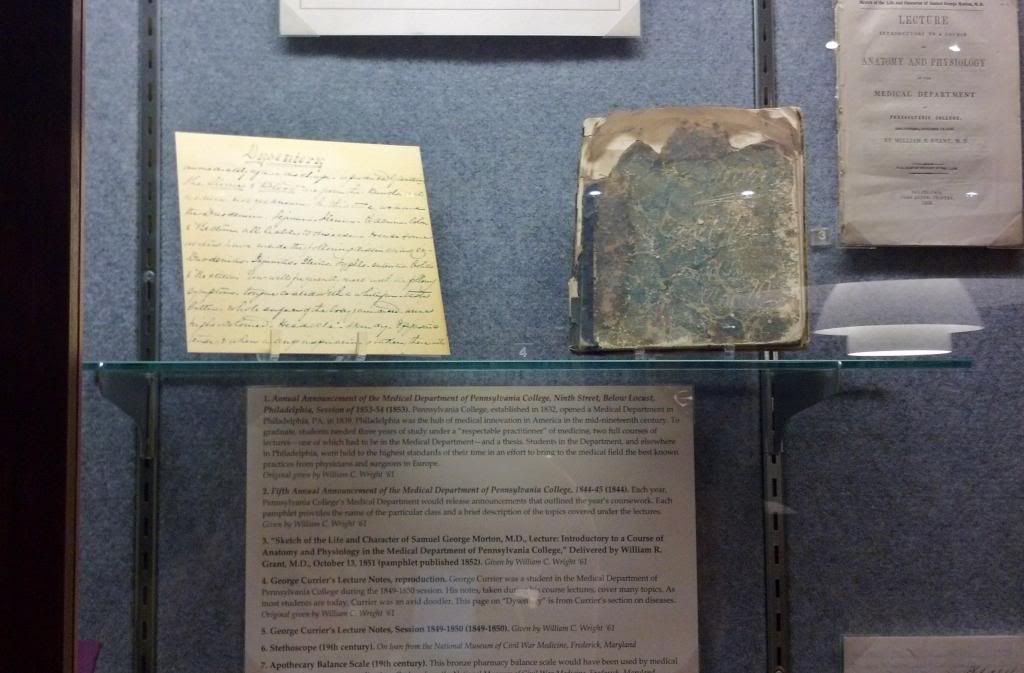 These medical school class notes on dysentery are particularly appropriate for the Civil War!  Notice though, that the page is a reproduction.  This helps to preserve the original, which could be damaged by being displayed in the light for too long.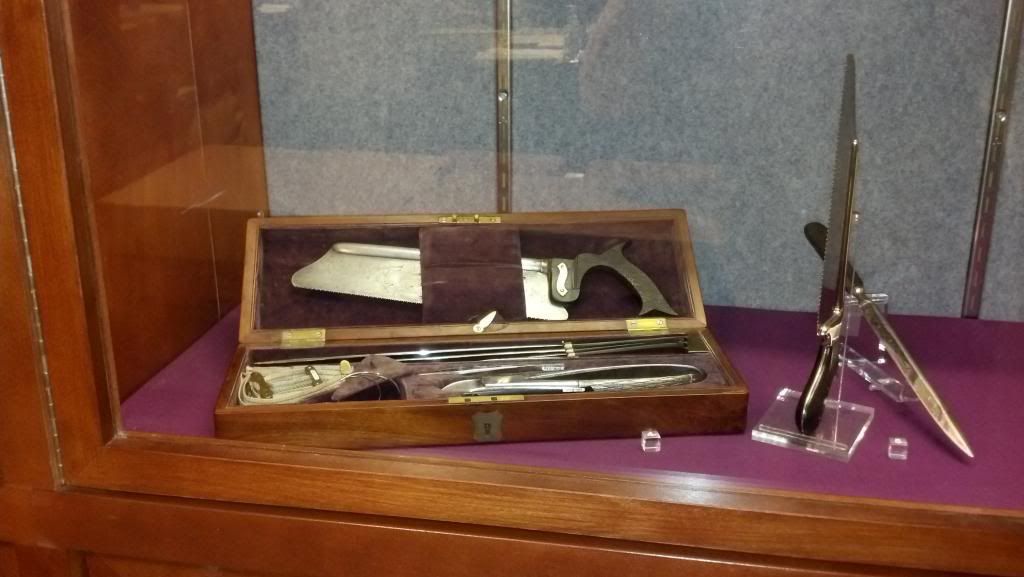 Here's a familiar sight – an amputation kit which came from my museum!  The lid has been propped up slightly here to help visitors see the kit, and to keep the hinges on the kit from being stressed from the weight of the lid.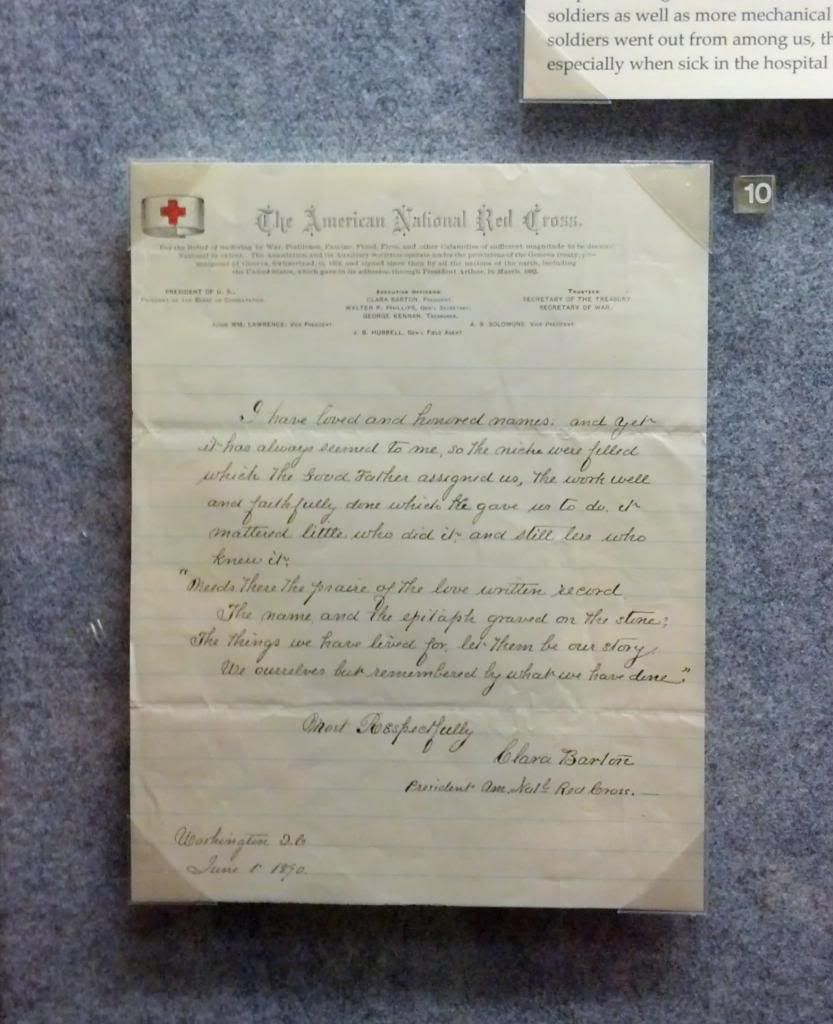 One topic covered in the exhibit is women in the Civil War.  I was pleased to see this letter written by Clara Barton.  Hmm, perhaps I'll be requesting a loan from Gettysburg College next!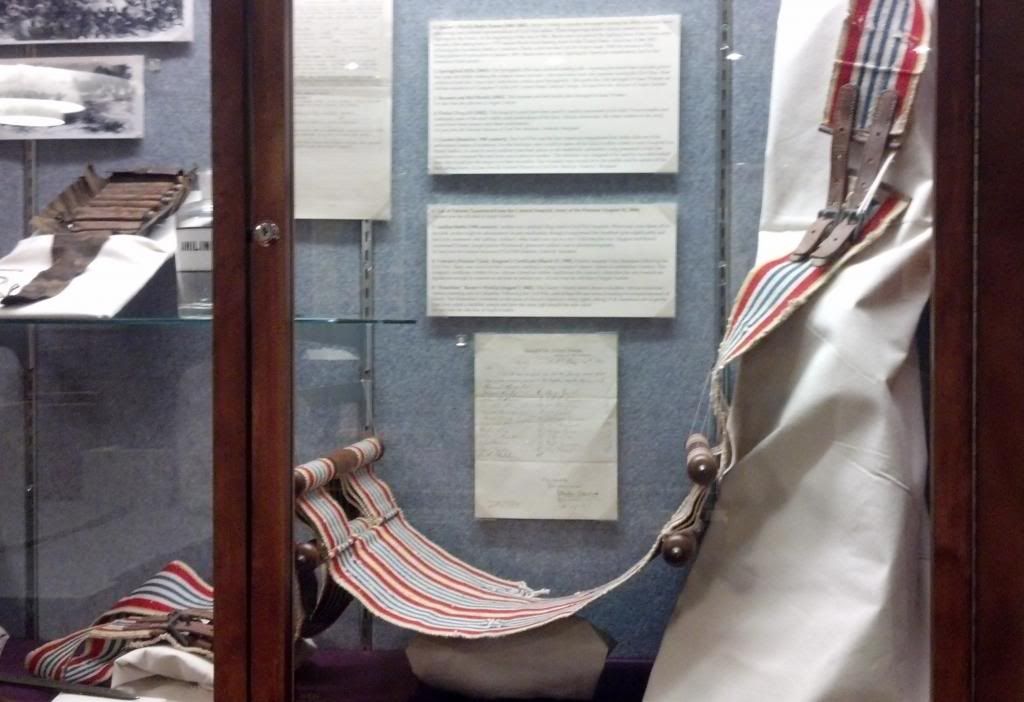 I was particularly interested in seeing how this Civil War cacolet (chair stretcher) from my museum would be displayed.  It was a bit large for the display case, and the fabric needed to be supported to prevent it from becoming stretched or distorted.  You can see some of the padding which was used.  What you can't see is how part of it is suspended from the shelf support by monofilaments attached to the wood.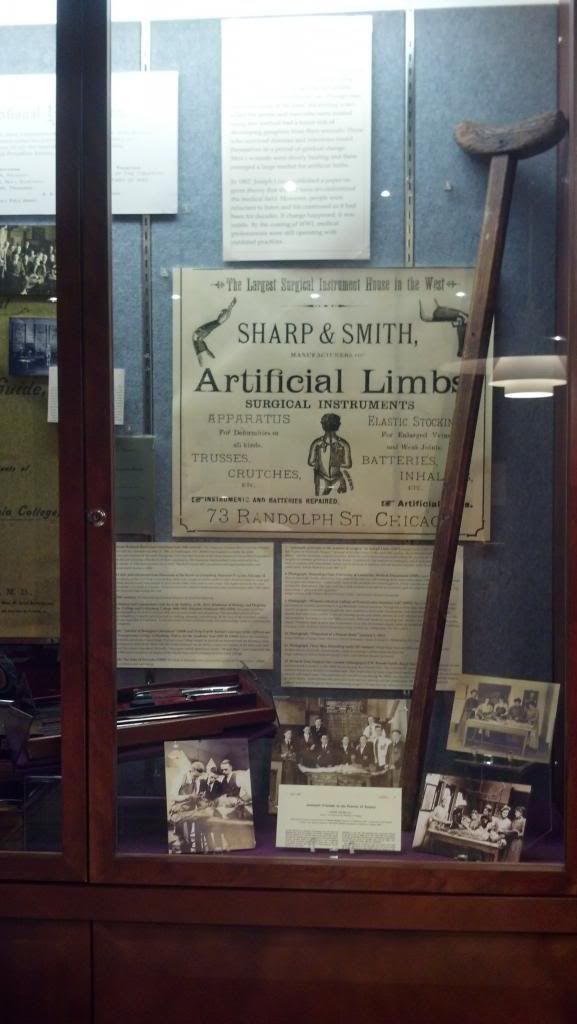 What can I say – I'm always fascinated by items associated with prostheses!
There's much more to this exhibit than what I can show here.  If you're in the Gettysburg area, check it out in the Special Collections room at the Musselman Library through August 1 of this year.  For more information call (717) 337-7002.
You can view my entire blog at www.guardianoftheartifacts.blogspot.com.