Are you kidding me with this list? Like, honestly. Are you kidding me with this list?
Welcome back from the longest break this blog has ever seen (I know — nobody's reading). We're late on September's pix (with an "X") and because October starts in about 38 seconds, the next post will be October's list as well. So that's 10 suggestions from Netflix's streaming library in less than seven days. Is like Christmas came early. Or Halloween is Christmas. Or something.
Anyway, if August provided my favorite list of picks this year, we just upped the ante with September's slate. Because not only does this go down as the strongest crop of movies in 2014, but it might also be in the feature's top five pix (again, with an "X") … ever. And ever is a long time. A very, very long time.
So, what do we have? We have one of my five-to-10 most favorite movies OF ALL TIME. Notice the all-caps. We have an Oscar-winning documentary that went so far past my expectations, that thing is still running down-field. We have a good-and-almost-great film that wins in spite of Mark Duplass and Emily Blunt. We have the movie Colin Firth should have won an Academy Award for. And then, of course, Mitt Romney.
When we come back, we come back hard (if only to make DJ Khaled happy). Eat these up and stop it with all the pumpkin-flavored shenanigans. Autumn is the hardest time of the year for us sad people (or, well, me, at least). But these movies? They make the days shine just a tinny bit brighter.
Onward and upward …
1. "Beginners" – I'm starting with "Beginners" and I'm starting with "Beginners" because "Beginners" is one of the 10 movies I would take with me if I had to go live on a stranded island. And I don't even own it (which makes me sad). Chris Plummer won his Academy Award for this and the whole darn movie should have swept away everything that year (also a fun fact: He was 82 when he did it, making him the oldest dude to ever win one of those statues — The more you know …). I won't sit here and judge you if you haven't seen it or don't care to see it, but … oh, wait, who am I kidding? If you don't like this movie, walk over to your stove, turn the heat on high and place your right hand on top of the flame. No, but really: The love story between Ewan McGregor and Mélanie Laurent's characters is so outlandishly adorable and it rings so, so true for us inverted, angry, melancholy types, that you aren't 10 minutes into the whole production before you realize you're 100 percent in on this thing. Sure, Plummer is great — he always is — but what sets "Beginners" apart is its ability to depict conflict and joy and loss and confusion and life's countless moments of messiness with such a subtle-yet-heavy hand. If I had to point to one element that sewed up my heart, it would be anytime McGregor's monologues hush over a series of photographs: "This is what happiness looked like in 1967." "This was what people did when they were in love in 1982." I could watch those sequences on a loop for the rest of my life and never cease to be fascinated and/or entertained. I won't say much else because I don't want to spoil anything, but if you pick one movie to watch not only for September, but perhaps for all of 2014, carve out two hours and watch this. And if you don't agree with me … well, turn on the stove.
2. "Mitt" – Because who doesn't want to watch a guy lose the presidency of the United States of America? Republican or Democrat, you can't deny the intrigue that surrounds the process of making the decision to run for title of Leader of the Free World. Sure, a lot of what we see is most likely put on for the cameras, but at the very least, it humanizes this man in a way that years of campaigning could never accomplish. If politics is your thing, it's certainly worth your time.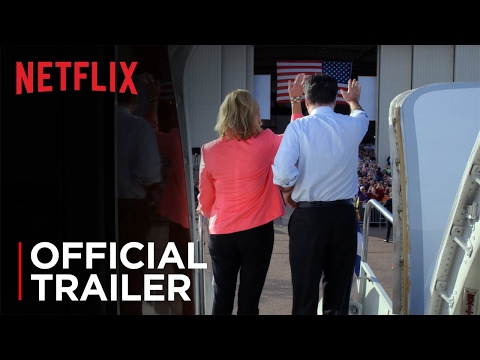 3. "Your Sister's Sister" – From the Pleasantly Surprised bin this month, we have this tiny, tiny film with a tiny, tiny cast. Emily Blunt. Rosemarie DeWitt. Mark Duplass. And about seven minutes of Mike Birbiglia. And that's it. That's the list. There's heartbreak. And there's messiness. And there's weirdness. And there's a whole lot of improvisation. But writer and director Lynn Shelton knows when to push the buttons and she knows how to make them work. There's an inherent soul beneath everything that goes on within this very complicated and very genuine love triangle. (That's all I'll say about the plot, because I have seen the preview for this thing approximately 39,573 times, and it did a good job of not giving anything away, so I'll be mindful as well). Duplass can be really good when he wants to be — I'm not a "League" guy, but "Safety Not Guaranteed" was far better than I could have ever imagined it would be — and DeWitt is one of the great underutilized actresses of her generation (I mean, have you seen "Rachel Getting Married"?). All Emily Blunt had to do was show up and appear honest (which, by the way, she does), and this thing far outruns its aspirations. It's short. It's cute. And the ending will leave you wondering. If you're in the mood for something a little low-budget, this is the call.
4. "A Single Man" – I don't care what you say: Colin Firth didn't win an Oscar for his work in "The King's Speech." Colin Firth won an Oscar for the work he did in "A Single Man," and it took the Academy about a year to look back, sigh, and say, "Whoops" … and it just so happened that he was also putting out a movie about some matriarch with a stuttering problem the same year they got to the "Whoops" part. It's masterful, his depiction of a very conflicted, very sad and very frustrated gay man trying to float through life in the 1960s. Matthew Goode turns up to break your heart and Julianne Moore dives into a firework of a performance as George's ex … something. There's a little bit of Lee Pace (Hooray, "Halt And Catch Fire!"). There's a little bit of Ginnifer Goodwin. There's a little bit of Nicholas Hoult. And there's a whole lot of intrigue. Colin Firth is a top-shelf talent (he even managed to make orange juice out of oranges in this year's Woody Allen effort, "Magic In The Moonlight"), and while he's put in a series of masterful performances (he's forgotten in "Love Actually," and that's a crime, while his Bill Haydon in the updated "Tinker Tailor Soldier Spy" was as good as the guy who earned an Oscar nod for his work in the same flick), "A Single Man" is without question his best. Cuddle up and make time for this thing. You won't be disappointed. Promise.
5. "20 Feet From Stardom" – Oh, come on. This is great. This is GREAT (again, with the all-caps). I've spent my life immersed in music, so I eased into it with caution and skepticism, but boy, am I so glad I eventually made time for it. If the Darlene Love love won't suck you in, then the a cappella recording of Merry Clayton belting out her part on the Stones' "Gimme Shelter" will. And you better expect goose-bumps. I'm just going to shut up. Have a look …